Taro Arai has an electric personality. As Chief Dreaming Officer for Mikuni, with nine popular restaurants and sushi bars in Northern California, his enthusiasm and generosity are well known throughout the region.
But it wasn't an easy road to success. After arriving from Japan, the Arai family opened their first Mikuni restaurant in 1987. Reverend and Mrs. Arai prepared food in the kitchen, while Taro and siblings Noamichi and Keiko worked as greeter, busser and server. After a lot of hard work and perseverance, Mikuni continued to grow and prosper.
Their success has left an indelible imprint on Northern California.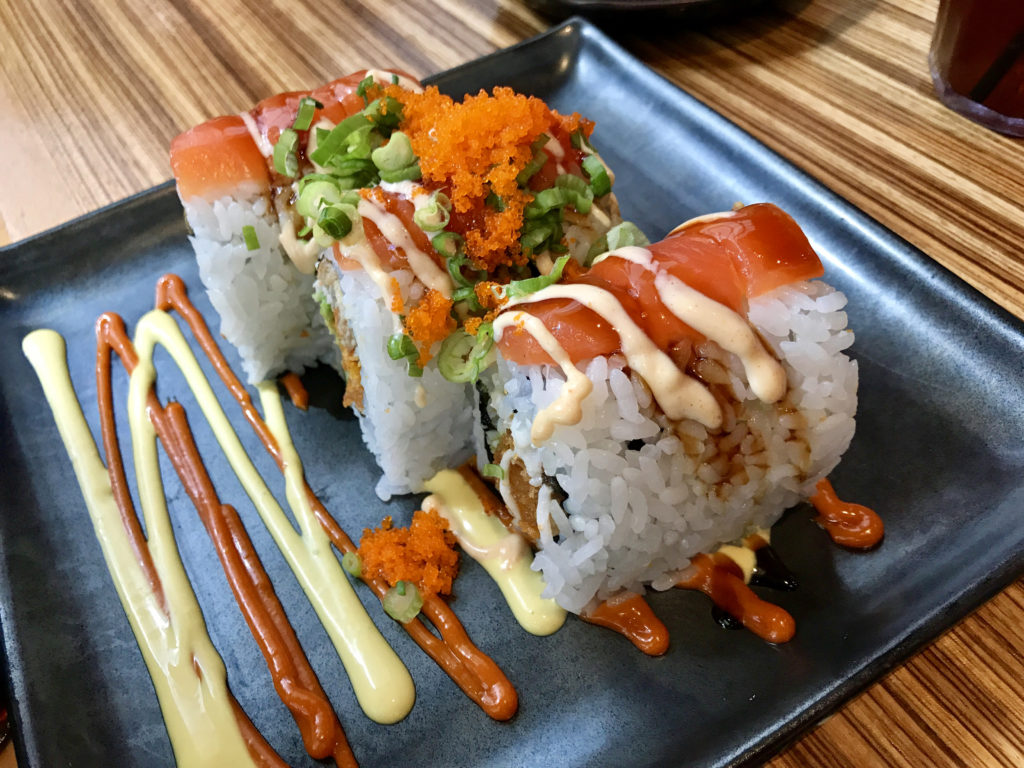 Before the pandemic slowdown, Mikuni served more than 1 and a half million customers a year, utilizing about 20 tons of California rice every month.
Taro said he is continually humbled by their success and vows to maintain their approach of giving back to the community.
Mikuni has supported more than 80 charities. Their rescue rolls have raised tens of thousands of dollars for many who have suffered through disasters. Their golf tournament has raised millions of dollars for charity.
Why do so much?
"Without God and our community, we're not here right now," Taro remarked. "We need to give back. To be here, share the joy and help charity, I'm living a dream right now. The least I can do is to go out every day, spread the joy and help others as much as we can."
Download Episode
Episode Transcript
Jim Morris: Welcome to a special bonus episode of Ingrained. I'm Jim Morris with the California Rice Commission, visiting with one of my favorite people on the planet, Taro Arai, Chief Dreaming Officer at Mikuni, a fantastic group of restaurants and sushi bars in Northern California. Taro is an author, entrepreneur, philanthropist, and one of the kindest people I've ever met. And I've often suspected you don't sleep, Taro, and now you're planning your daughter, Chiyoh's, wedding. So how do you balance all that?
Taro Arai: Ooh, I'm so excited. I've been waiting. I had a tuxedo ready two years ago, and also a speech for the wedding. I have been ready, so I'm excited about it. My wife keeps telling me, "It's not your wedding," so that's the thing I have to remind myself every day.
Jim Morris: That's awesome. Tractors are working in the fields, airplanes are flying over seed, there's a new season underway in rice country in the Sacramento Valley. You have seen this process firsthand, so what are your thoughts as we're starting a new season for rice in California?
Taro Arai: I love it, and also it's a new season for my family too. Right? So getting marrieds great, but for me having a grandchildren, next generation of workers, that's exciting too. I love always something new.
Jim Morris: You have more than 50 different sushi rolls, so how important is it to have local, affordable, high-quality rice to work with?
Taro Arai: I mean that's everything. Sushi without sushi rice, that's not sushi! Of course, I grew up in a culture that rice is the most important thing in the food culture. Then I can't imagine without having rice, and also having a rice in our backyard, how blessed are we? We're spreading all over the love of rice to United States too. Right?
Jim Morris: Mm-hmm (affirmative). Yeah.
Taro Arai: I mean I'm so proud of California rice, and I'm so fortunate to be here.
Jim Morris: You have seen the rice fields in Japan and probably have a lot of experiences when you grew up, so tell me a little bit about being a child in Japan and some of your experiences in rice.
Taro Arai: We used to play baseball on the rice field. Oh, I get yelled at because we make it dirt so hard while baseball season. And here when I went there, you see the big truck, the big airplane. I mean it's totally different way of raising rice here.
Jim Morris: And we owe so much to the Japanese culture, not only as one of our big customer bases, but also the Japanese varieties, Koshihikari, Akitakomachi, on, and on, so we are incredibly grateful for that relationship. Let's get to the here and now. We're sitting at your restaurant in Roseville and there's people here eating. It is so refreshing to see. But tell me a little bit about how the pandemic has been. It has just been really tough for restaurants.
Taro Arai: Toughest thing is we had an unknown future, so we couldn't plan anything. That was the hardest things for us. We don't know if we can open the restaurant, close the restaurants, and then all the employee are going through COVID protocol. I don't know. Every day we have a new challenges. It was a really long time suffering or overcoming this COVID thing. But meanwhile, my job was to encourage my managers. We don't want to just survive, but let's thrive in this, let's keep our hope, so that was my message to our managers all through this COVID season. And then we got a lot of benefit too through this. We learned so much about each individual managers, and also even sushi class too. I used to do 35 people max. Now I do a virtual, so we learn how to do the virtual sushi class. We did for 300 people the other day.
Jim Morris: Oh wow.
Taro Arai: So a lot of things. Through this we learn positive things, too.
Jim Morris: We are getting closer to maybe a full reopening, so how excited are you to get more people back in the restaurants?
Taro Arai: I'm excited, but I just want to focus on thanking our community since we're closed a long time, we had amazing support in to-go's, curbside, I mean delivery. We never seen anything like it in the past. Like two, three hours of waiting they waited for us to deliver food. I mean I can't thank enough to our community. I can't wait to give back as much as we can in the future too.
Jim Morris: And you have given back considerably, tens of thousands of dollars to charities with your Rescue Rolls, and also I believe more than 80 charities Mikuni has supported. Why do you do it to that degree, especially in a time when it's hard to run restaurants?
Taro Arai: Without God, without our community, we're not here right now, so at least we can do is give back. For example, last August we had a golf tournament that was 25th annual. Middle of the pandemic, heat waves, smoke from the fire, they told us, "Please, you should just cancel it." But I said, "People still need money, help, so we have to have it. If we can get together, we do 4×4, just nine-hole tournament." So we pushed forward, and then we raised $300,000. That was a record breaking with a nine-hole tournament because people are so supportive here, and we ended up raising $2.5 million just from the golf tournament for charity. So anything we do, again, we can't do ourselves. We just make sushi. The community has to come together and support. That's why we could do amazing things.
Jim Morris: You have been rolling sushi for more than 35 years. Mikuni has more than one-and-a-half-million customers every year. That's pre-pandemic, and I'm sure you'll be back to that. So what keeps you motivated and positive? Our world needs more positivity right now.
Taro Arai: Every morning I wake up, first thing I thank God for, my life and then also people around me. I don't know. I kept thinking so many things that I can't wait to go out there and spread the joy that I have in me. So every morning I'm so passionate about it, just meeting people. I do a lot of private parties nowadays. I just can't wait to go out there and then share Mikuni's story because we don't deserve to be here. Coming from Japan with nothing, no friends, no language, to be able to be here and share the joy and help the charity, I'm living in the dreams right now. So at least I can do is go out there every day to spread the joy, help others as much as we can.
Jim Morris: Don't ever change, Taro. Thanks so much, Taro, for your time, and thank you for listening to this bonus episode of Ingrained. You can find out more at podcast.calrice.org.